The Ethnological Museum in Denia represents the habitat of the bourgeoisie of the nineteenth century, enriched by the trade in raisins. Inside, you can find clothes, work instruments and utensils of the time. This ethnological museum of Denia depicts an extinct city and its customs, although they are still present in the memory.
The Ethnological Museum was inaugurated in 1991 and is located in the historic center of Denia, on Cavallers street, next to the Constitution square or Plaza del Ayuntamiento.
The Ethnological Museum consists of three floors:
On the ground floor you can observe, thanks to photos, the process of making raisins (collection, drying, storage and export by boat).
On the first floor are the main rooms of a house of the time. Here you can see the ceramic floors of Manises, made by the painter Francisco Dasi. In this main hall are exhibited pieces that make it possible to understand how were the housing, the clothes and the daily life of the families, who were part of the bourgeoisie of Denia, related to the cultivation and marketing of raisins, as well as the first industrial facilities.
On the second floor of Museum you can find instruments and work clothes. There are also press releases from the time, and samples of maritime trade with different countries.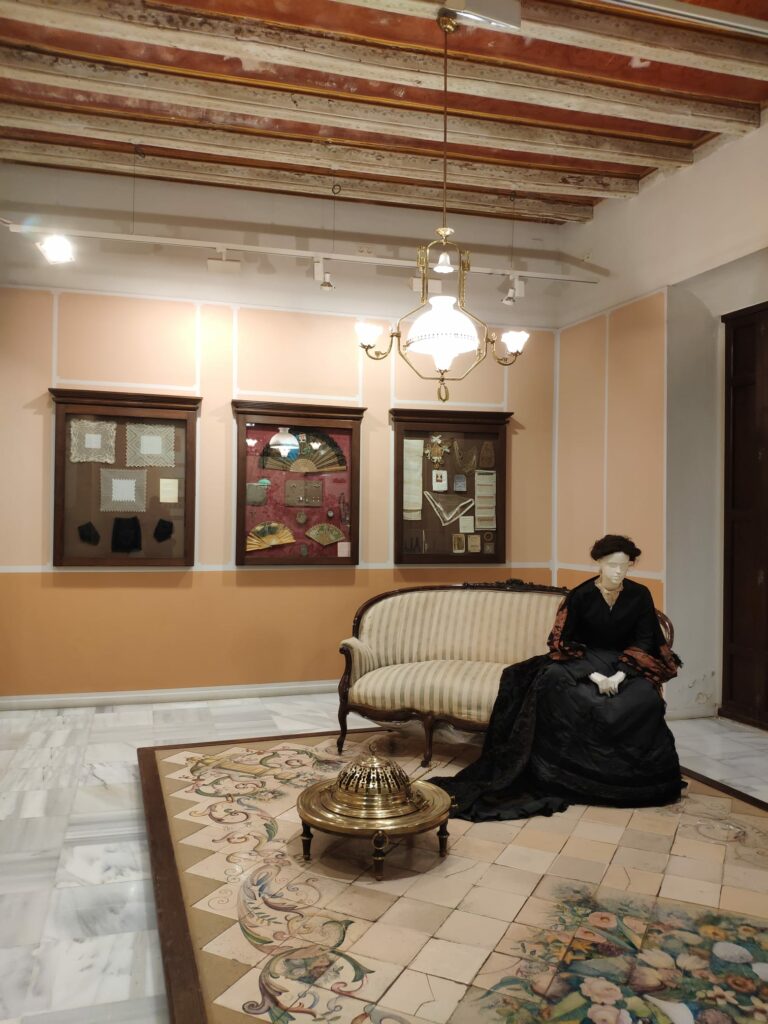 Opening hours of the Ethnological Museum of Denia
As for the opening hours, the museum is open from Tuesday to Saturday from 10:30 to 13:00 and from 16:00 to 19:00, on Sundays from 10:30 to 13:00 and is closed on Mondays. On the 24th and 31st it is closed in the afternoon and on The 1st of January and on the 25th of December it is closed. Admission is free. However, it is not really accessible to people with reduced mobility due to the presence of stairs. Finally, it is not really possible to park nearby at Museum, it is better to park further and walk there.